Special thanks to this years sponsors!
Omnibond | Intel | Google | TACC | Globus Online | SigHPC | SGCI
Code of Conduct
All attendees, sponsors, partners, volunteers and staff at our hackathon are required to agree with the following code of conduct. Organizers will enforce this code throughout the event. We expect cooperation from all participants to ensure a safe environment for everybody.
Schedule of Events - November 5th - 9th
All events - Add to Calendar
Datasets
Communication Platforms and Links
Deliverables
Posted to Slack "#general" Channel before Presentations
Due Monday 11/9 by 6:00p(EST)/5:00p(CT)/3:00p(PT)
*NOTE: If not posted by due date and time 20pt automatic deduction from final judging score.
Github Repository Link Posted to Slack "#general" Channel
Source code Including Comments
PDF of presentation

Team members with pictures
Github Link
Use of HPC technology in the project
Regional (Atlanta) implications of the project

README.md project description
Projects
Participant Locations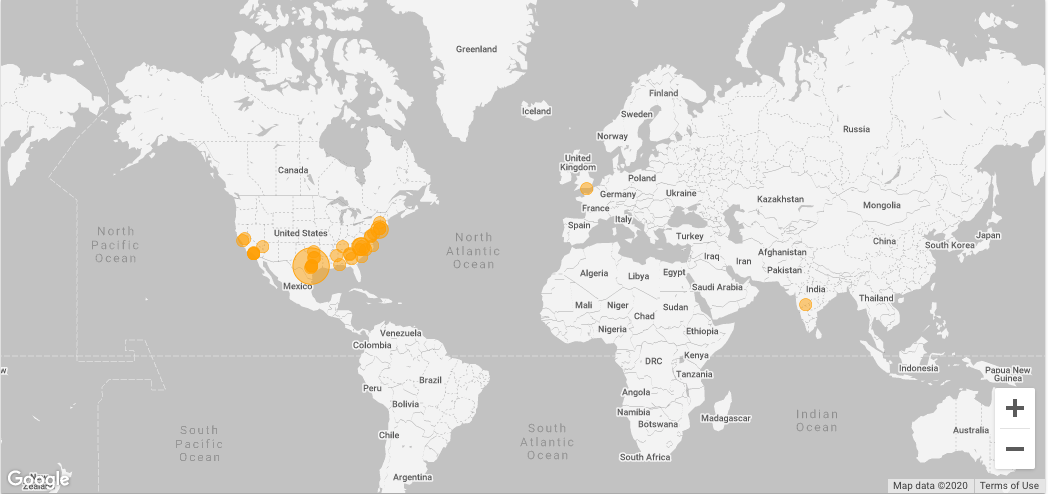 Organizing Committee Contact Information